PTO Driven Underdeck Systems #3
AIR COMPRESSORS • GENERATORS • HYDRAULICS • MULTIFUNCTION SYSTEMS
Utilizing the truck's own engine for power, Vanair® underdeck rotary screw compressor systems provide you with the exceptional power your crew needs to get the job done – where and when they need it – without hauling an expensive air compressor tow-behind. Using a single PTO opening and utilizing the truck's own engine for power, these systems provide up to 1000 CFM* of impressive air power, AC power or hydraulics, or any combination of all three. At half the cost of a tow-behind, these assemblies mount seamlessly out of sight, under the vehicle, leaving the towing hitch free for other equipment and opens up the truck bed for additional storage space. Vanair® systems support a wide variety of field applications, including pneumatic tools for post pounding, pipe fusion, sewer relining and gas line charging.
PTO Shaft Driven Air Compressor System – 60 to 425 CFM
When you need Air Power to Go™, rely on Vanair's line of powerful, compact, truck-mounted underdeck PTO shaft driven air compressors. At half the cost of tow-behinds, our compressors deliver a powerful 60 – 1000 CFM of air combined with features and benefits that blow away the competition.
View Options Here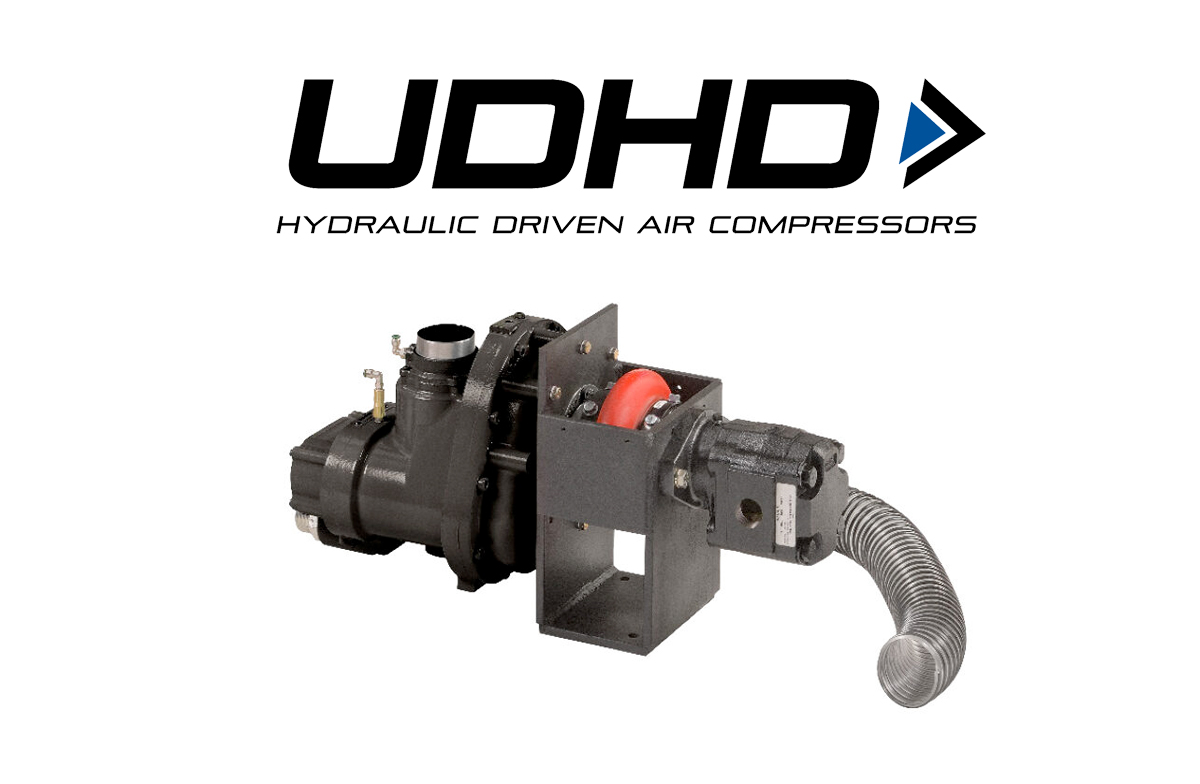 Hydraulic Driven Air Compressor System – 60 to 185 CFM
Lightweight, space saving, and cost effective, Vanair's hydraulically-driven underdeck air compressor systems are ideal for vehicles that already have a built-in hydraulic system.
View Options Here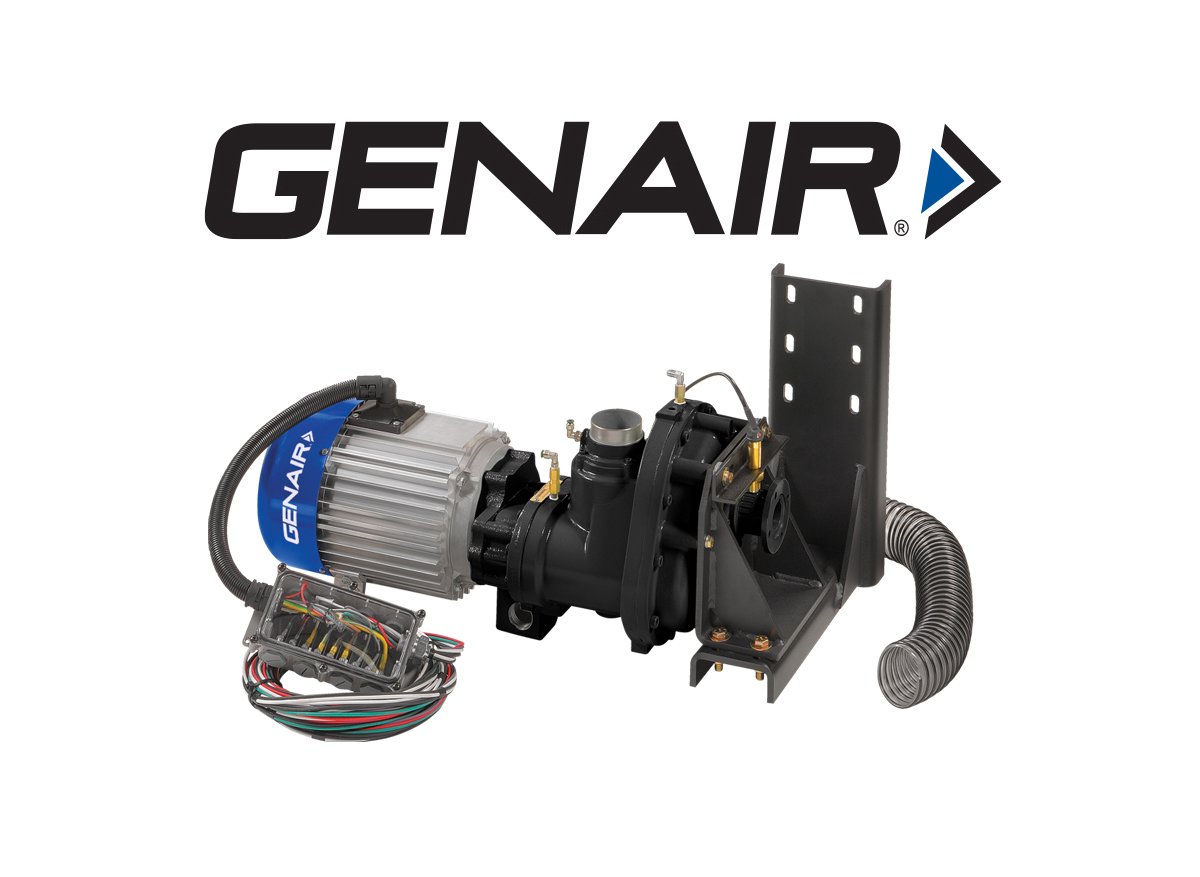 Genair® Rotary Screw Air Compressor/Generator System – 125 to 185 CFM
Vanair's Genair® is an integratd rotary screw air compressor and weatherproof generator. Providing up to 185 CFM of air power and 9.6 kW of AC power. Eliminating the need for separate engine-drive air compressors, generators or power inverters, the Genair® is easily mounted to the truck's frame rail. The Totally Enclosed, Fan Cooled (TEFC) generator has a high protection degree against dirt, grime and salt and is the ideal choice for harsh environments.
View Options Here
V2™ Multi-Drive Air Compressor/Hydraulic Pump Pad System
Get air and hydraulic power with one PTO with Vanair's V2™ system. This streamline, integrated system provides up to 185 CFM of air and has an auxiliary SAE B pad to run a hydraulic pump — all underdeck. Saving valuable bed space while still leaving the vehicles hitch available for additional equipment.
View Options Here
V3™ Multi-Drive Air Compressor/ AC Generator/ Hydraulic Pump Pad System
The V3™ Multi-Drive System™ combines Vanair's patented Genair® system, which consists of a 125 – 185 CFM air compressor and a 6.6 or 9.6 kW weatherproof AC generator with a SAE B pad provision in a single integrated unit. A completely contained underdeck within the truck's rails, the V3™ replaces the need for: separate engine driven air compressors, generators, power inverters, or separate hydraulic pumps. This breakthrough technology provides access to air, ac power and hydraulics through a single PTO opening and is available with the Vanguard™ lifetime warranty on the air end.
View Options Here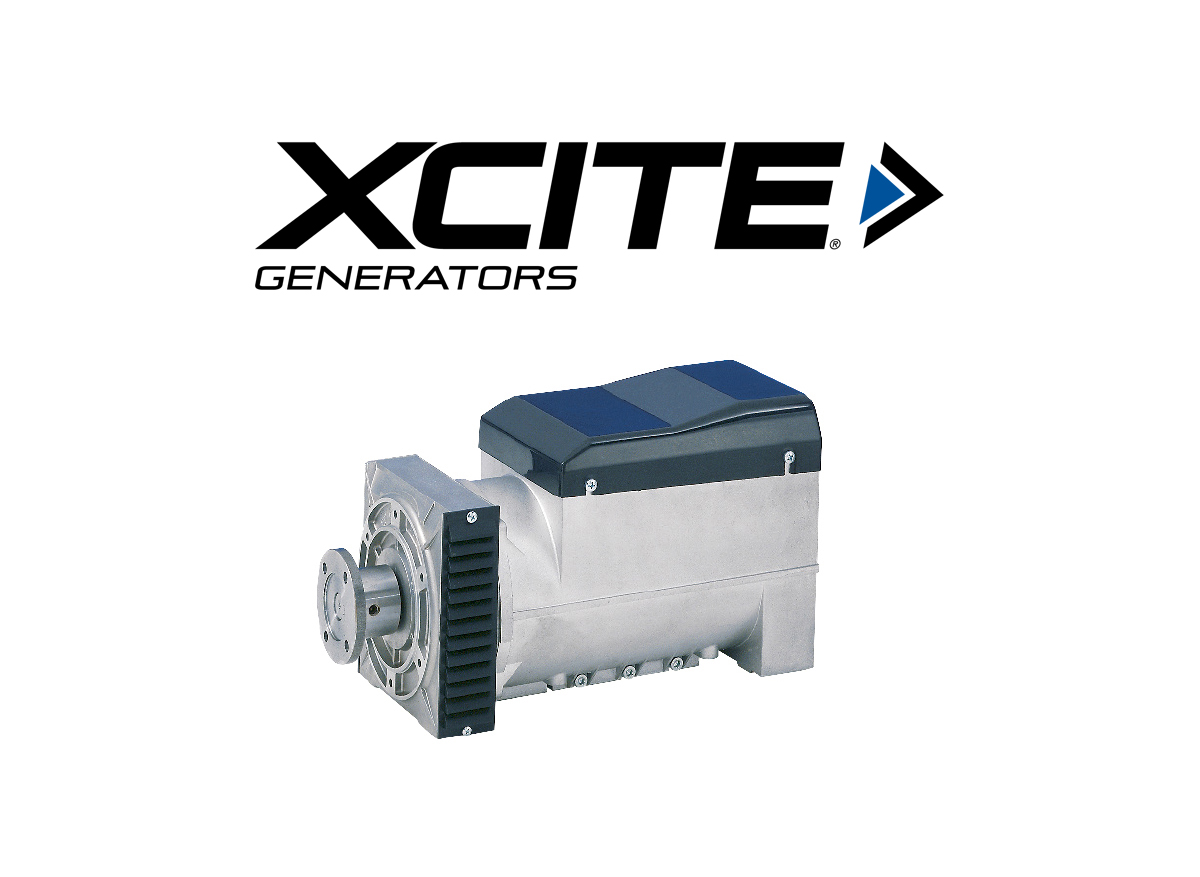 XCITE® Generators
Save weight, space, and money with Vanair's Underdeck Generator – an underdeck unit that offers the power of a 6,000 to 25,000-watt AC generator. This innovative unit – developed by Vanair® over two decades ago – maximizes the power of your engine by enabling you to access AC power via your truck's PTO drive. Ideal for: plastic pipe fusion, night lighting, pumps, heaters, power outages, and pipe line relining equipment in the most remote locations. No need to tow a separate generator.
View Options Here