Vanair®, the leading manufacturer of Mobile Power Solutions®, has announced the launch of the all-new, dual power Goodall® Start•All Jump•Pack®12/24V lithium-ion jump-starter. The Start•All Jump•Pack® 12/24V offers over 10,000A of starting power and 166500 joules5s of power, making it capable of jump-starting every type of vehicle and equipment, including: semi-trucks, motorhomes, coaches, buses, mining, agricultural, construction, and vocational equipment. 
The Start•All Jump•Pack® 12/24V features Goodall® Protect•All® Safety Technology, making it easy to use with built-in protection for: reverse polarity, low voltage, short circuit, overheat, over-discharge, over-voltage, and open clamps. It is a compact and lightweight unit, weighing only 18.5 lbs., and offers a 12V and 24V starting solution in a single, hand carry unit.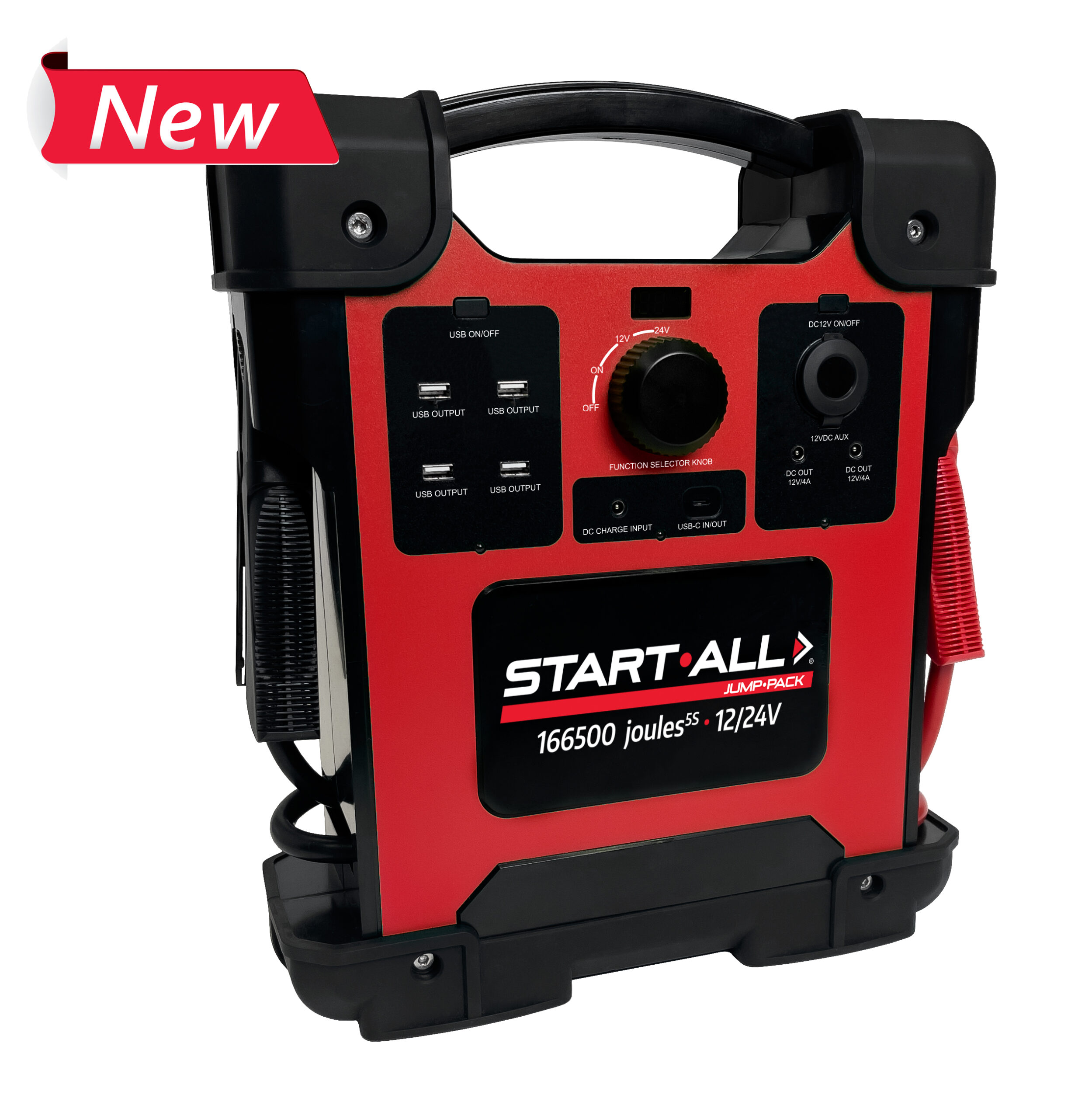 The Start•All Jump•Pack® 12/24V can also work as a portable charger for recharging smartphones, tablets, and other USB devices. The product features an ultra-bright 500-lumen LED emergency light with high/low and SOS emergency strobe functions to provide users with peace of mind during emergencies.
"With the Start•All Jump•Pack® 12/24V, jump-starting has never been more convenient," stated Jeff Steer, National Sales Manager at Vanair®. "This lightweight and portable solution caters to all your 12V and 24V engine starting needs, replacing the cumbersome AGM jump starters that weigh hundreds of pounds."
Upgrade your jump-starting game with the all-new Start•All Jump•Pack® 12/24V lithium-ion jump-starter and experience the ultimate solution for all your engine starting needs.