Open vs. closed center hydraulic systems can be complex to understand. So let us explain the main differences between the two systems and the pros/ cons of application use.  
Open Center Systems
In open center hydraulic systems oil flows through entire system continuously . A solenoid directs flow in the component to either operate the component (ex.- compressor or crane), or to bypass the component without operating it.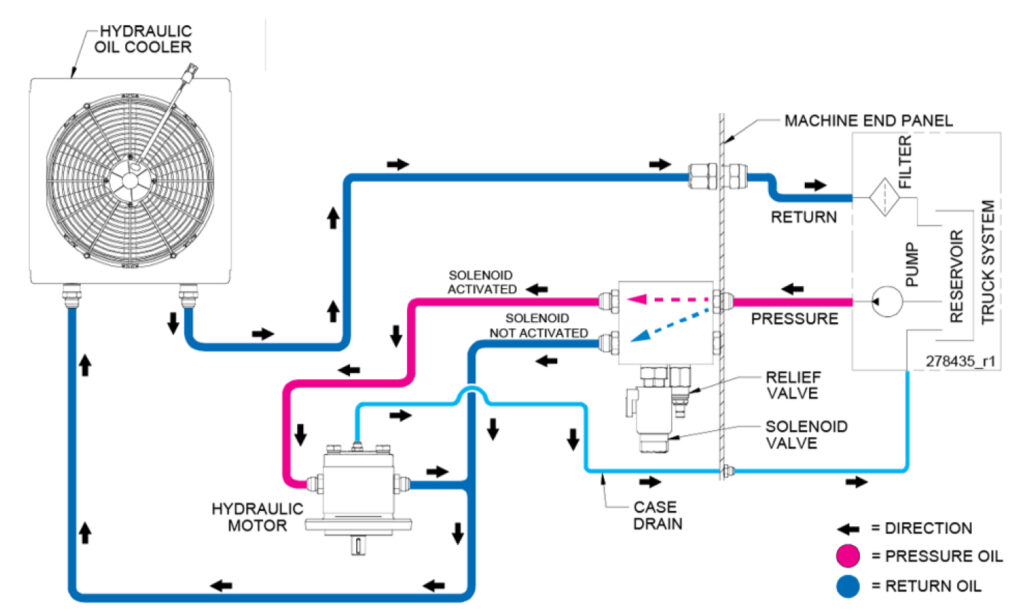 Closed Center Systems
In closed center hydraulic system's the main pump is pressure compensated, which means that the flow is directed to components only when needed. When a component is not in use, the system pressure flow does not flow through the component.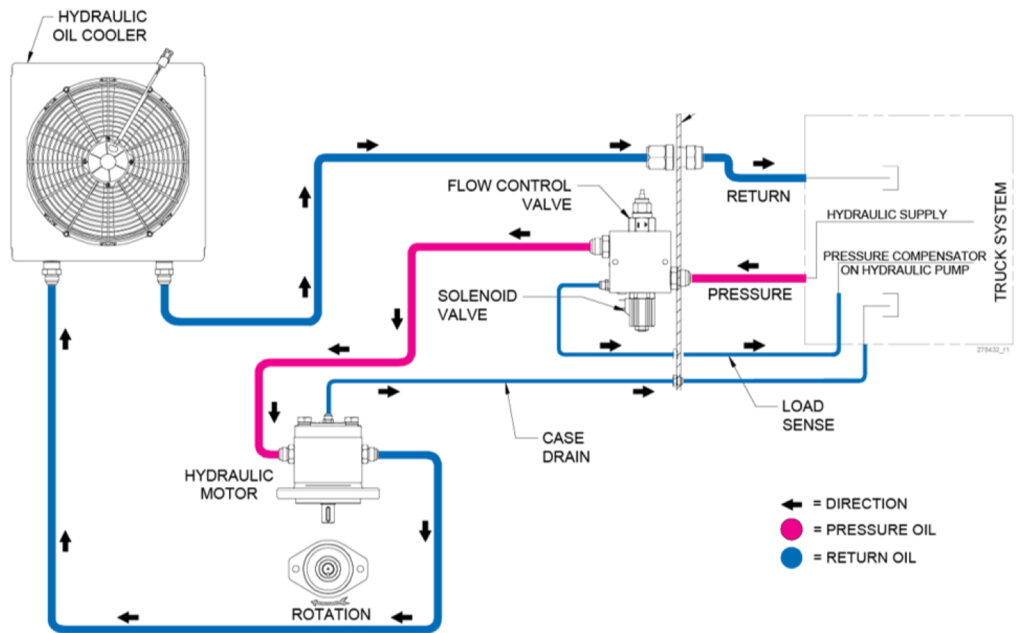 Vanair® Product Applications
Open Center Example (no load sense connection)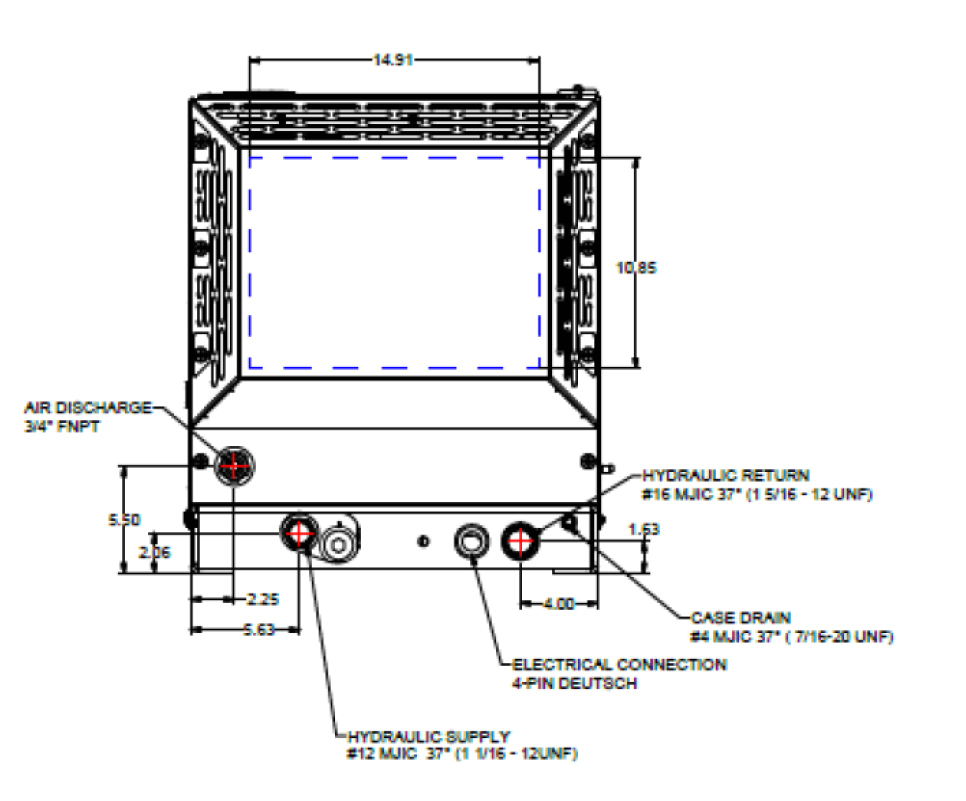 Closed Center Example (with load sense connection)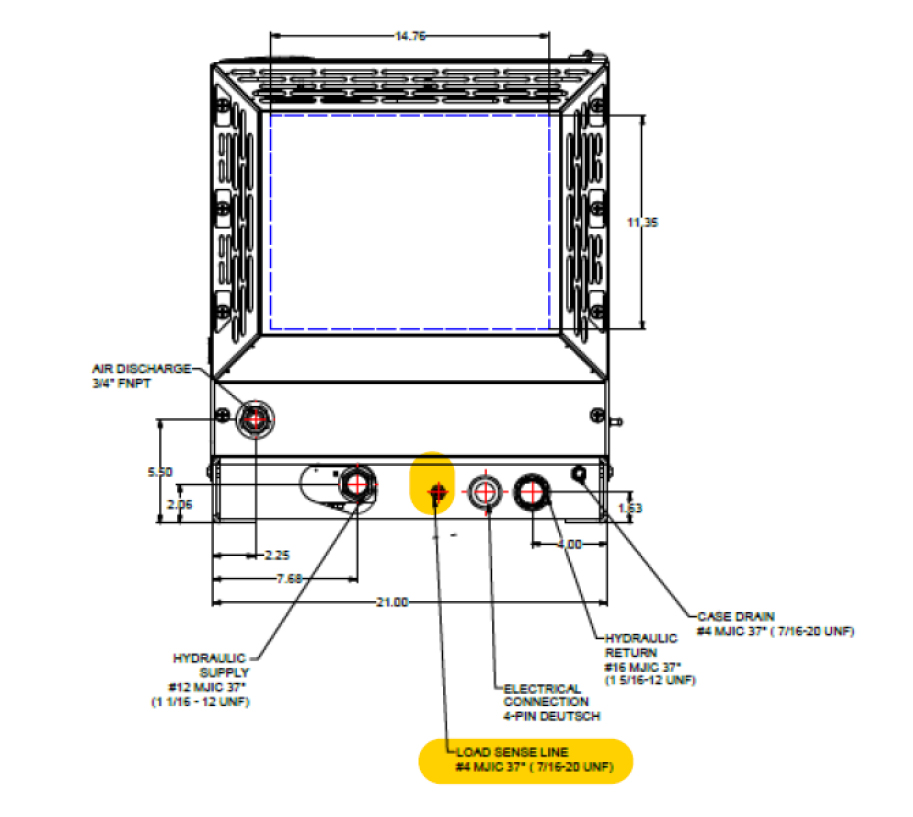 The most noticeable difference in open and closed center hydraulic systems will be the addition of a "load sense line" connection on the closed center version. This connection will send a hydraulic signal back to the pressure compensated pump when the compressor is needed.
Vanair® offers both open and closed center versions of all Reliant™ Air Compressors.  Reliant compressors are hydraulically driven and offer 30 to 185 CFM of air power, these reciprocating and rotary screw machines outperform the competition by offering a wider range of air power. Ideal for a variety of heavy-duty markets, these vehicle-mounted designs carry many built-in features, including cold weather packages and integrated hydraulic/compressor oil coolers.
What is the Best Option?
Open Center
– Pro: Easier to install – no load sense line
– Pro: Less expensive; smaller gear pump
– Con: Flow is constantly flowing at high pressure – creating heat
Closed Center
– Pro: Fuel savings – less HP required as you are not providing constant system pressure
– Pro: Less heat generated from constant flow
– Con: Expensive; larger pump required for operation 
Conclusion
In conclusion, for 50 years Vanair® has been trusted to provide Mobile Power Solutions® where you need it, when you need it, and how you need it. The industry demands higher dependability, greater durability, and lower lifecycle cost, and we work tirelessly to get it right. Vanair leverages its engineering expertise to design and build best-in-class product offerings to meet a variety of application and market needs. We are continually driven to evaluate new technologies and develop new products, services, and processes. Give us a call at 1-800-526-8817, we're here to help.