MICHIGAN CITY, IN, August 17, 2023 — Vanair®, the world-renowned leader in Mobile Power Solutions®, is excited to introduce the launch of its groundbreaking innovation- the PTO Shaft-Driven Underdeck ALL-IN-ONE Underdeck Power System®, a game-changing innovation that redefines power accessibility for professionals. This revolutionary system offers an impressive six forms of power, positioning it as an indispensable and versatile solution for various needs.

The PTO Shaft-Driven Underdeck ALL-IN-ONE Power System® has been ingeniously designed to seamlessly integrate beneath the vehicle chassis, opening cargo space while enhancing overall efficiency. Ralph Kokot, Chief Executive Officer of Vanair®, highlights the significance: "Our Air N Arc ALL-IN-ONE Power Systems® streamlined six independent machines into a single unit with one footprint. With the new Underdeck ALL-IN-ONE Power System® , we deliver the same comprehensive power, including welding capabilities, without encroaching on any vehicle bed space."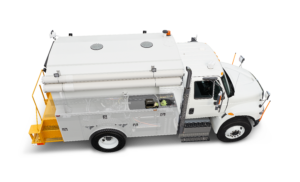 The PTO Shaft-Driven Underdeck ALL-IN-ONE Power System® boasts an impressive 125-185 CFM rotary screw air compressor, a powerful 10kW generator, a 330A welder, 12V-24V-36V battery boosting, 12V-24V-36V battery charging, and up to 30 GPM @ 2000 PSI of hydraulic-driven power. With this streamlined underdeck system, users can now replace six separate pieces of equipment, providing: additional bed space, enhanced maneuverability, reduced maintenance requirements, freed hitch, and an overall reduction in weight, which is truly a game-changer for any job site!
At Vanair®, we understand the critical need for professionals to be prepared for wherever the job takes them. With our PTO Shaft-Driven Underdeck ALL-IN-ONE Power System®, the person on the job site will always be ready, equipped with the tools needed for welding, powering essential equipment, and jump-starting other vehicles. The versatility of this all-in-one system ensures that the team is fully prepared to tackle any task that comes their way.
"Vanair® continues to be at the forefront of innovation with our PTO Shaft-Driven Underdeck Power System®. We understand the critical need for reliability and efficiency in equipment for on-the-job performance," said John Dunn, Strategic Manager, Underdeck and Utility at Vanair®. "This system not only offers unmatched power and functionality but also ensures minimal downtime, which is crucial for professionals who rely on dependable equipment to get the job done."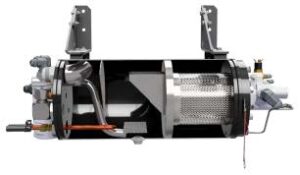 Vanair® exclusive patented and patent-pending designs have led to groundbreaking innovations that elevate the performance of the PTO Underdeck Mobile Systems. One such feature is the XERO™ Rapid Blow Down Tank design, which allows for immediate compressor disengagement and reengagement with zero blow-down time. This revolutionary tank design eliminates the need to wait for the system to blow down completely, preventing oil carryover issues and significantly increasing operational efficiency. Moreover, the XERO™ Tank permits up to a 15% angle of operation from side-to-side or front-to-back, offering exceptional versatility and adaptability on the job site.
To ensure maximum reliability and security, Vanair® equips all its PTO Shaft-Driven Underdeck Power Systems with the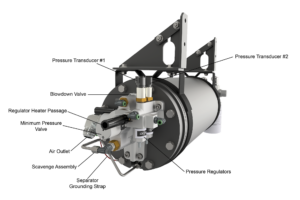 FailSafe™ Dual Sensory Redundancy System as a standard feature. This system guarantees an uninterrupted power supply by seamlessly switching to the backup unit in the event of a thermistor or transducer sensor failure. Furthermore, professionals can
opt for the optional ThermalGuard® Weather Protection Kit, a patented design that preheats the compressor oil and regulators using the vehicle's warm engine coolant. This feature prevents oil starvation and freeze-ups during frigid conditions, further enhancing the overall system's performance and reliability.
"We take great pride in offering unmatched cost savings and performance with our UltraLife®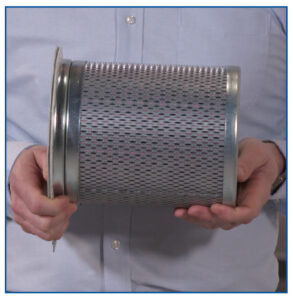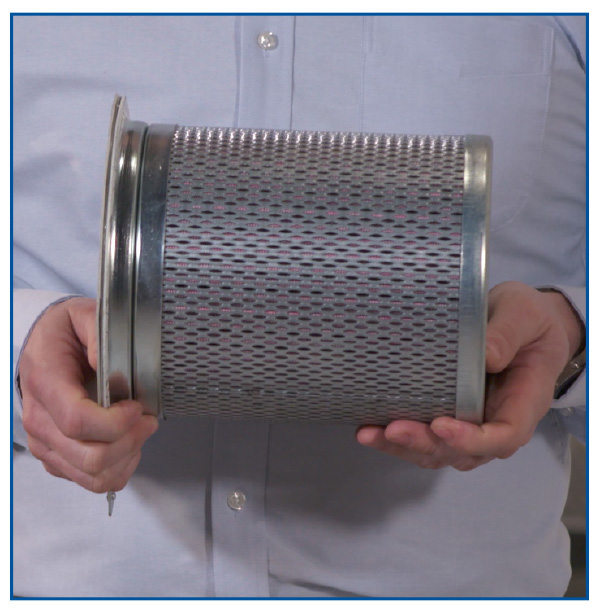 Air/Oil Separator Element. This innovative element sets new industry standards with its extended lifespan of 6,000 hours, delivering up to six times more separator life compared to other units on the market," added John Dunn.
Vanair's PTO Shaft-Driven Underdeck ALL-IN-ONE Power System®, featuring increased air power and exceptional innovations, solidifies its position globally as the leading Mobile Power Solution® provider. With a steadfast commitment to delivering rugged and reliable products, Vanair® empowers professionals to enhance efficiency and productivity, no matter the challenges faced on the job site. Whether it's welding, powering equipment, or jump-starting vehicles, the person on the job will always be well-equipped to handle any task, thanks to Vanair's unmatched PTO Underdeck Power System®.