Vanair®, a leading provider of Mobile Power Solutions®, is proud to announce the latest addition to our EPEQ® Electrified Power Equipment® line, EPEQ® IM Idle Management system. EPEQ® is a comprehensive, patent-pending, end-to-end system offering 100% of the components needed for a complete green technology system.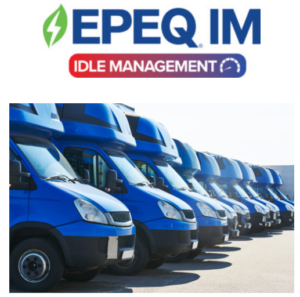 The EPEQ® Idle Management (EPEQ® IM) system offers a solution for fleets. It allows vehicles to be automatically turned off while still powering equipment like air compressors at the job site. This is achieved with no emissions and brings about substantial reductions in: noise, heat, weight, equipment maintenance expenses, as well as the overall life-cycle costs of the vehicle. Additionally, the EPEQ® Idle Management System features Vanair's latest HVAC system for cab climate control and telematics.
In the spirit of continuing to provide Clean, Quiet, Power™ to the mobile power workforce, the new Vanair® EPEQ® IM system automatically turns off the vehicle's engine when it is not in use rather than allowing the engine to idle. This provides several advantages to commercial fleets, including: 
Fuel savings

Reduced emissions

Noise reduction

Maintenance cost reduction

Increased battery life

Compliance with regulations

Equipment monitoring/feedback

Environmentally-friendly solution
EPEQ® IM can be designed to turn the vehicle on/off based on dictated parameters such as run time or battery state of charge using the onboard vehicle battery or to utilize the Vanair® ELiMENT™ LiFePO4 Battery to power: cab heat and air conditioning, emergency lights and strobes, radios, laptops, cameras, and AC electrical equipment.
All EPEQ® systems are designed to be scalable, allowing for the addition of different power equipment or now, idle management.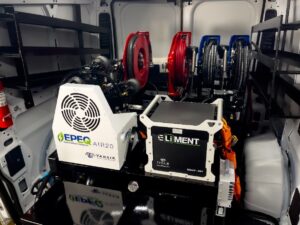 The Vanair® EPEQ® system can be paired with our new telematics package. "Adding telematics to the EPEQ® IM  system brings invaluable asset usage information to fleet managers," said Chip Jones, Vanair® Strategic Manager for the EPEQ® Electrified Power Equipment® product group.  "Reporting how often an air compressor, inverter, crane, or other component is used will allow fleets to pinpoint where to make fleet investments accurately, and what components can be removed to save space and weight."
"We are excited to introduce EPEQ® IM Idle Management, which provides even more options for our customers to operate their equipment with zero emissions and reduced noise, while saving on fuel costs and maintenance," said Ralph Kokot, Vanair® CEO.
For more information on EPEQ® Idle Management or the complete line of EPEQ® products visit EPEQ.com or email EPEQ@vanair.com.